She keeps Moet & Chandon in a pretty cabinet. Note: the correct pronunciation is Moet WITH the T, not silent. This I know, because lucky me spent ten months living on Avenue de Champagne, in the founding town of the champagne district, Epernay. Tough break.

In the street are the production houses of Moet & Chandon, Perrier-Jouet, Mercier, Piper-Heidsieck, De Castellane, Gauthier and Pol Roger, among others. All of the houses are grand, ornate, castle-like buildings in a turn-of-the-century architectural style, with gold-plated gates, scrollwork, statues, circular drives and so on. In winter the sky is a permanent dull grey, and the champagne houses look magnificent, imposing and bleak against the dark frozen backdrop.
I was able to take a few tours while I was there, do a few tastings, and take a ride on the underground trains which roam the kilometres of chalk cellars deep beneath Epernay. Contrary to poular belief, the people of Epernay don't spend endless hours quaffing top-rate champers on the cheap. It's only slightly cheaper to buy it within the region as it is outside, and when you grow up with champagne you treat it as the special treat that it is.
But all of this is beside the point: which champagnes are best to drink?
A local favourite is Mumm (produced down the road in Reims). It's cheaper than others, has a creamy soft finish and a wonderful colour. A couple of smaller producers that I personally love are Nicolas Feuillatte and Perrier-Jouet. I'm not ashamed to say that I am especially in love with the Perrier packaging: the retro vintage stylised labels and the art deco colours.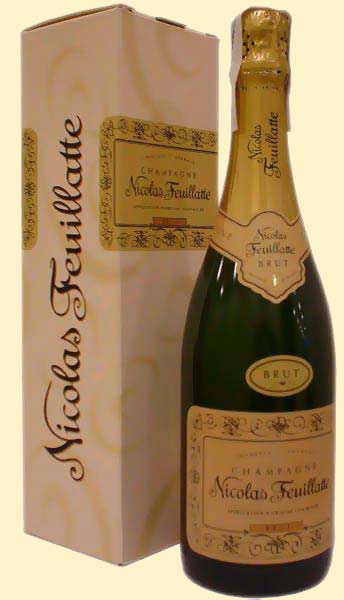 Their Belle Epoque limited edition flower bottle is just gorgeous. Might make a great birthday or Christmas present.


Of course, other producers like Veuve-Clicquot Ponsardin (Reims) also look beautiful and make a great product.


And when there's a half-bottle left over of your favourite champagne, recipes like champagne risotto and champagne jelly will use it up nicely.
Most of these champagnes are available at Dan Murphy's.